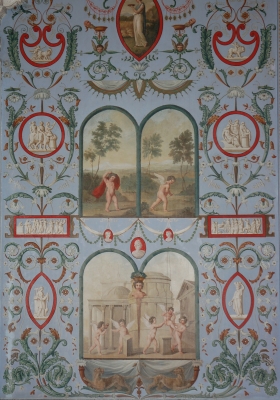 Saturday 3 June, 2017
9:50am–5pm.
A unique opportunity, especially for new members, to visit Leixlip Castle, the home of the founder of the IGS the Hon. Desmond Guinness and his wife Penny. After which we will go to Castletown House, saved by Desmond Guinness and the IGS and now in the care of the OPW. We will tour the house, have lunch and then tour the demesne. Finola O'Kane, IGS Board Member and author of "Landscape Design in Eighteenth Century Ireland" will join us for lunch and tell us about the development of the Castletown landscape, much of which has now been revealed by OPW work.
The tour will be led by Rose Mary Craig, IGS Board Member who was a volunteer at Castletown in the early days.