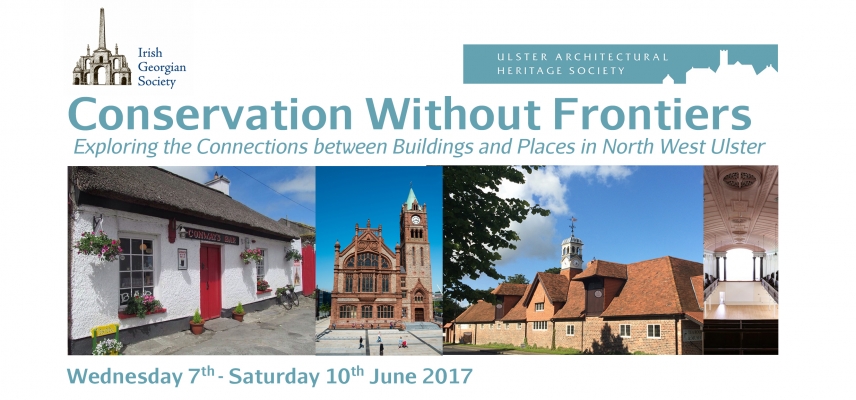 Wednesday 7 June, 2017


UAHS and IGS's Cross Border Summer School is back for 2017! Once again, this special event brings together students, experts and enthusiasts to explore, discuss, debate and enjoy issues relating to our shared Irish heritage in context of Derry City & Strabane and Donegal. The event will focus on conservation and heritage led regeneration in the built environment of North West Ulster.
We are pleased to offer thirty FREE places for students on this year's summer school. These places include attendance at the full event, three nights accomodation in Letterkenny, transport to and from venues and all meals during the event.
As part of the Conservation Without Frontiers Summer School, successful student scholars will take part in a design competition exploring ideas of sensitive reuse of existing buildings and new development within an historic environment. The winners will be chosen by a panel of experts in the field of built heritage and will receive a cash bursery.
To apply for a student place, please complete the application form, which can be downladed form this link, before 1st May 2017. Places will be allocated by mid May 2017. Student ID is required.
For a full programme overview please click here.