Conservation without Frontiers Summer School 2017: A Student's Experience #1
20.06.2017
Posted by IGS

Delegatres and students gathered outside Holy Hill House, Strabane
When asked to write about my highlights of attending the UAHS / IGS "Conservation Without Frontiers" Summer School in Derry / Donegal as a student scholar, after such a packed few days my first thought was where do I start? 
Following on from the launch event in Donegal County Museum, day two began in the beautiful surroundings of the Guildhall, such an iconic building for the City of Derry. Ronan O'Donnell spoke about what the Walled City Partnership has accomplished in Derry. Given an initially quite small amount of money, the scale of what it has achieved so far is hugely impressive. In the afternoon my group had a very wet walking tour of the Walls and Ebrington Barracks with Manus Deery from the Historic Environment Division (Department of Communities). Personally, what I found most useful was not just seeing the renovation work that has taken place in the city, but having an opportunity to discuss with Manus the conservation arguments and the processes that had led to a specific decision being made, this really was fascinating. A superb dinner followed in a former church building now known as the "The Glassworks" and a presentation from Yaima Gil from Cuba on the regeneration of Old Havana.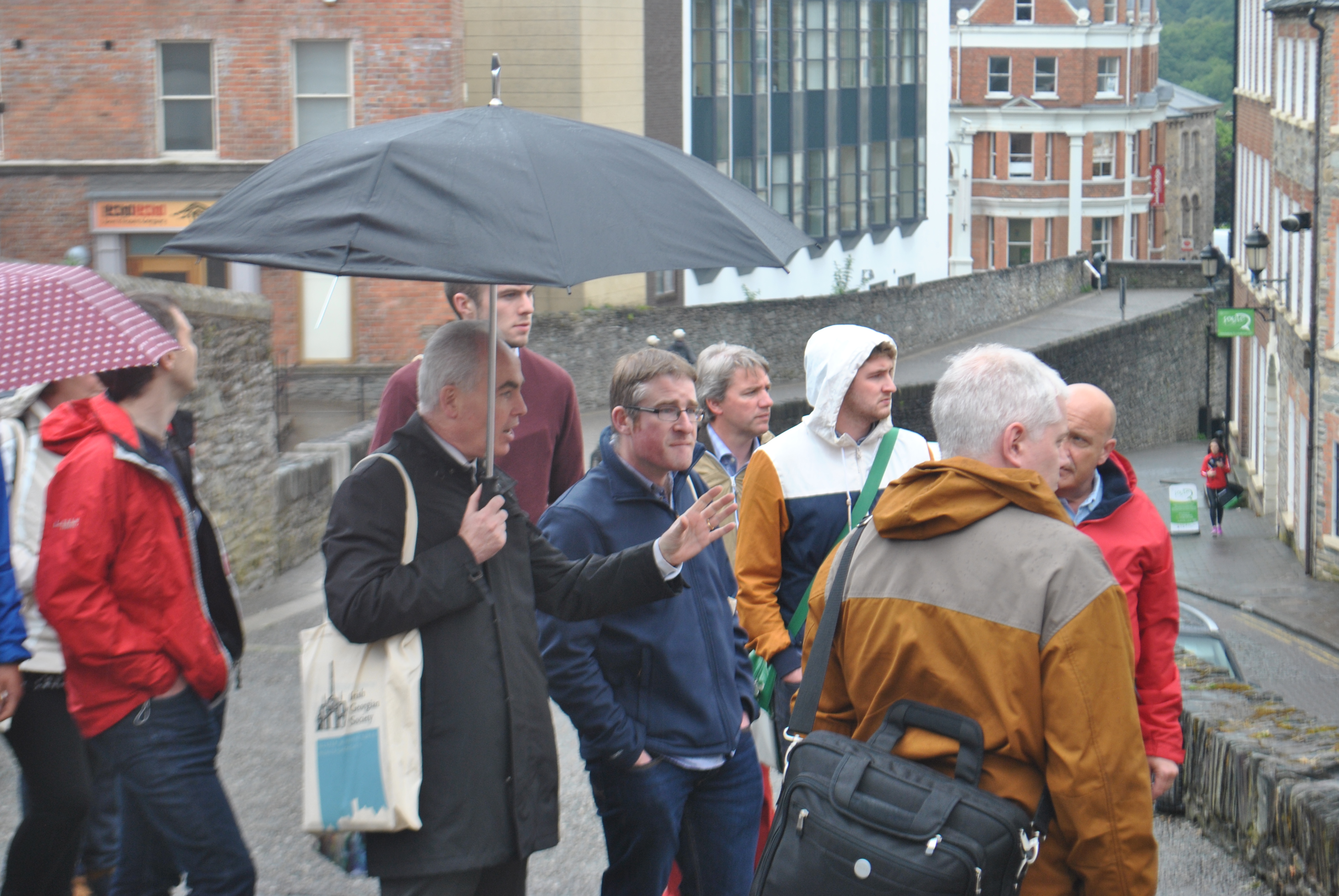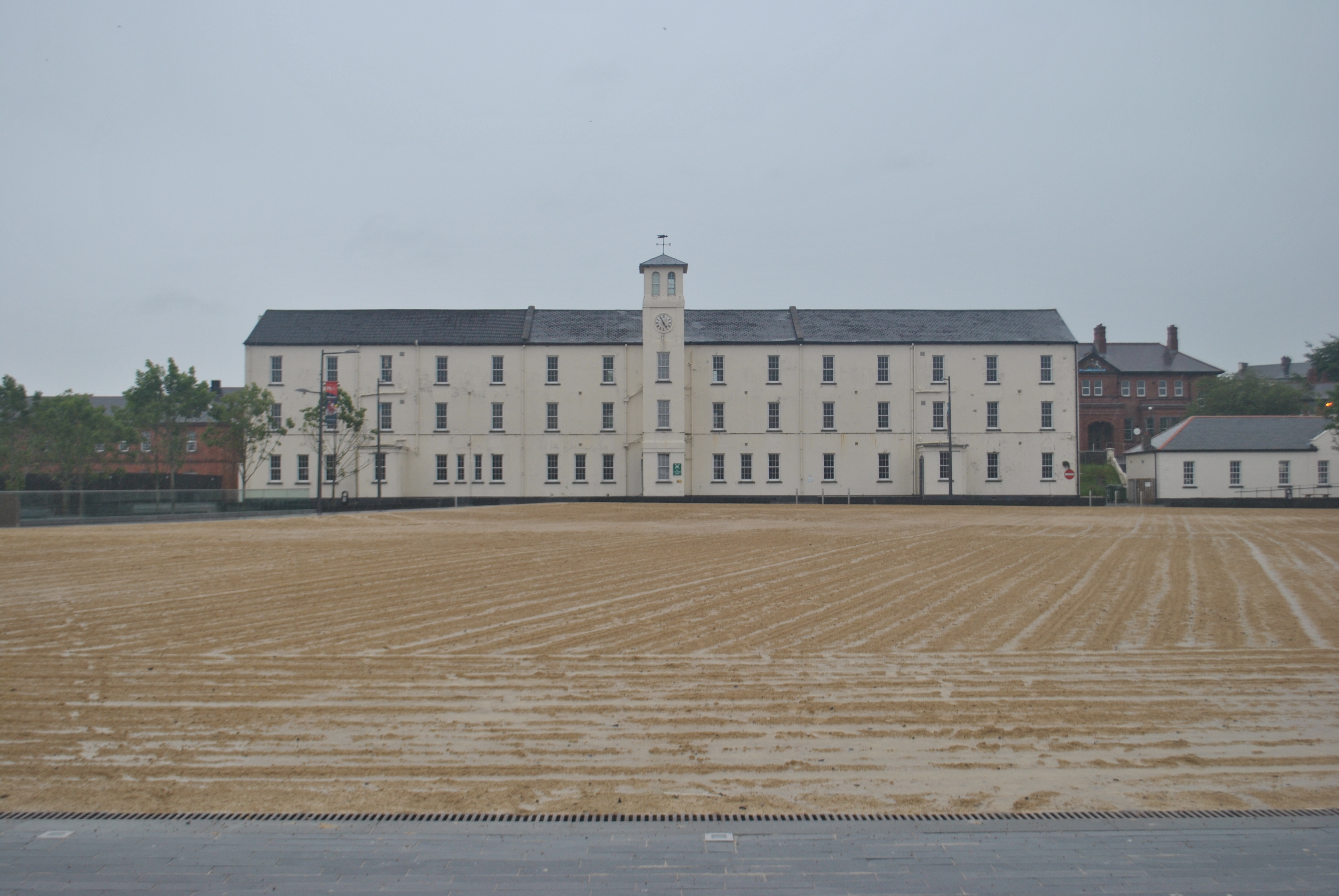 One of the things I took away from our time in Derry, was the number of older buildings that are now used as small museums or for cultural events or concerts by people of all ages and backgrounds. Whilst these buildings are very much part of the past of Derry, they are also at the core of the city's present and demonstrate the role built heritage is playing in shaping a new narrative for a city that has seen so much conflict.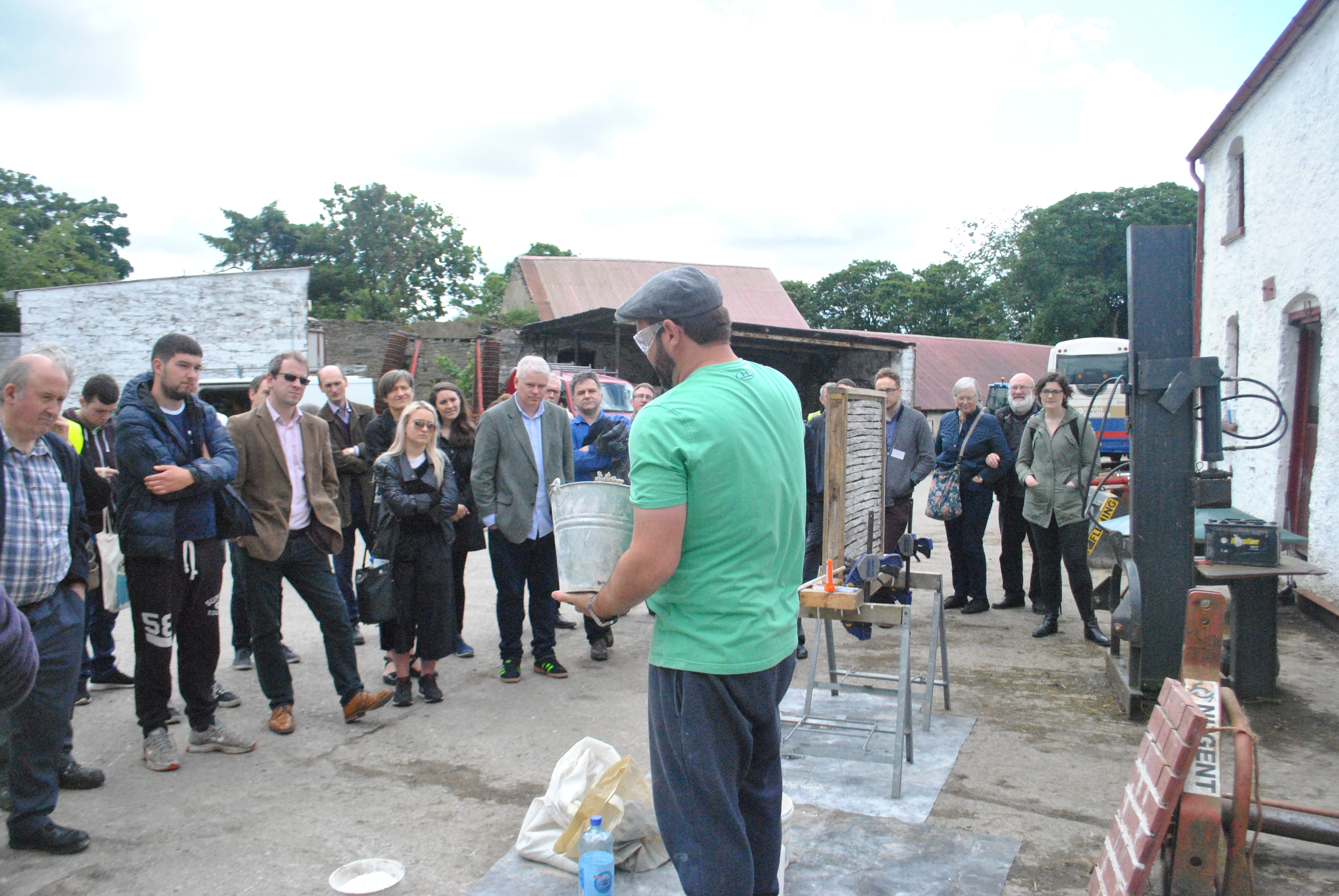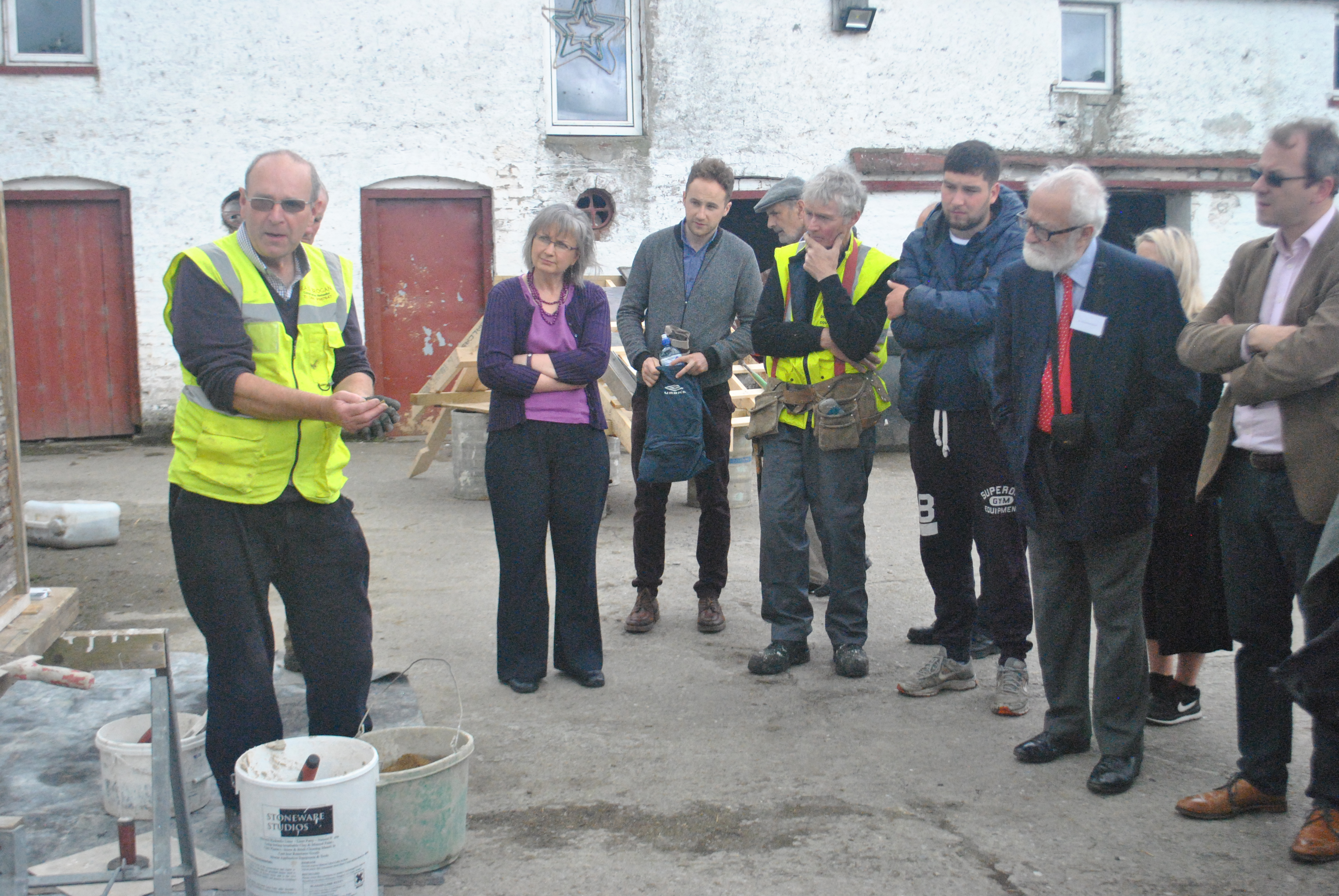 Day three was based in Donegal. One of the highlights of the day was a practical demonstration on the use of lime by Sean Brogan and hot lime mortars by SPAB Fellow Eoin Madigan at Trenagh House c.1780. I could have spent all day here. Eoin mentioned that he is planning some SPAB Ireland events, so hopefully we will meet again.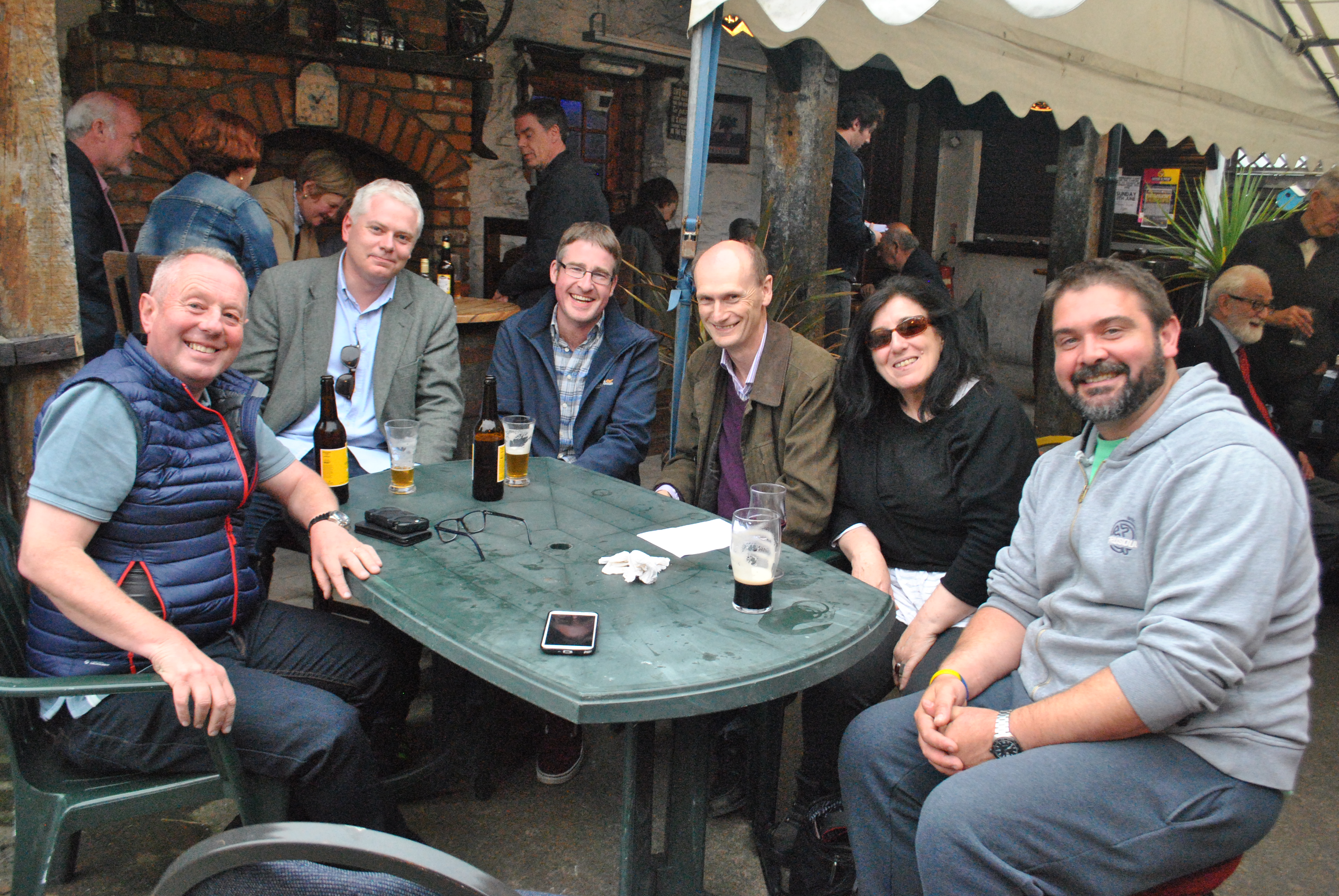 We were also fortunate enough to be given a tour of Fort Stewart, a Georgian country house c.1760 that remains in private ownership. A very different experience to visiting a typical house open to the public, a much more intimate feeling of visiting a family home. We then had an opportunity to visit the beautiful Ramelton, followed by the toughest pub quiz I have ever participated in, held at Conway's Bar.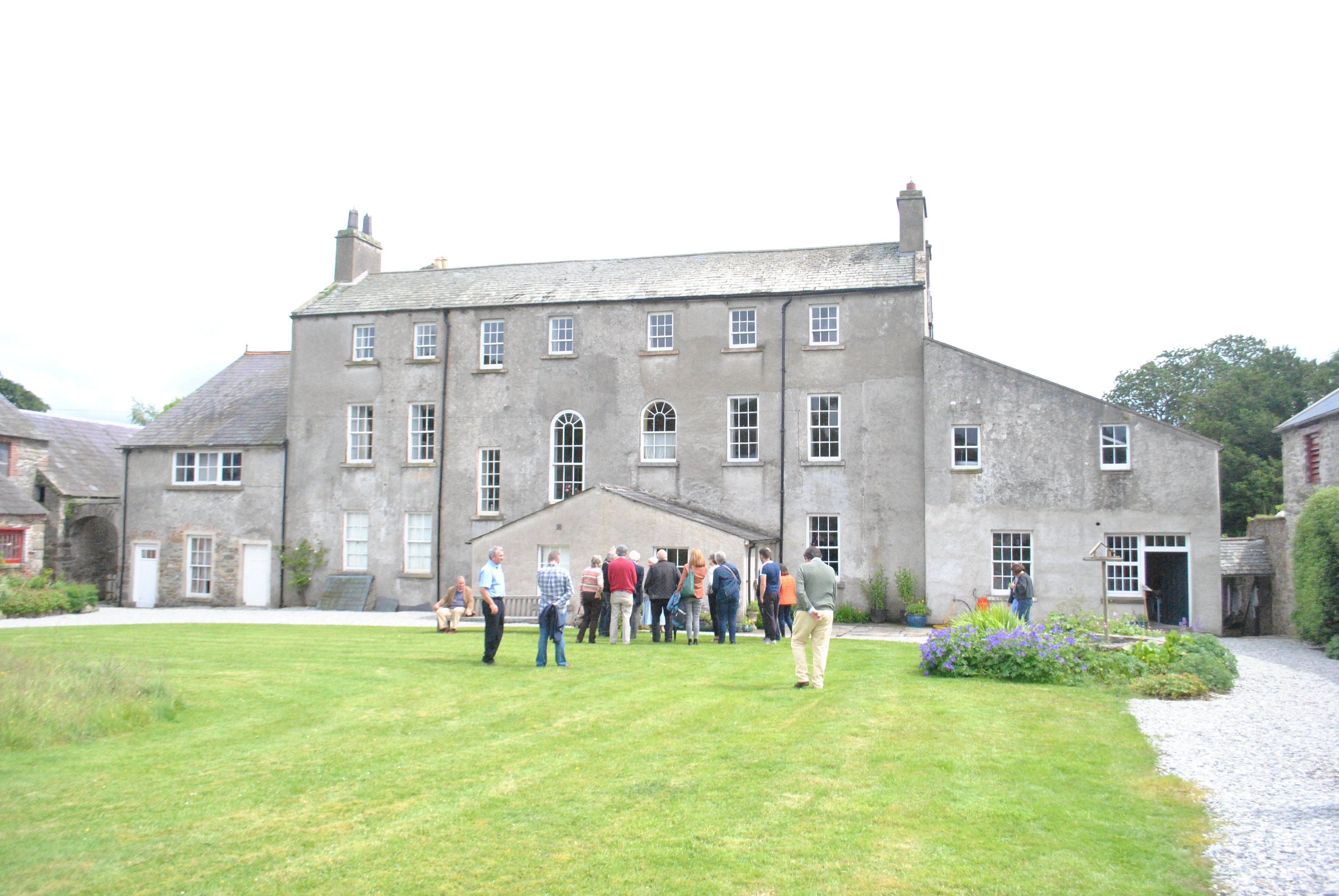 Fort Stewart (c. 1760), Co. Donegal
On the final day we visited Holy Hill House, another privately owned family home before heading to Sion Mills stables and a presentation on their development from Karen Latimer (Hearth). We then had the results of the student competition. I was awarded first place in the student competition for my development proposal for the Boom Hall site in Derry. I was genuinely stunned given the number of talented students.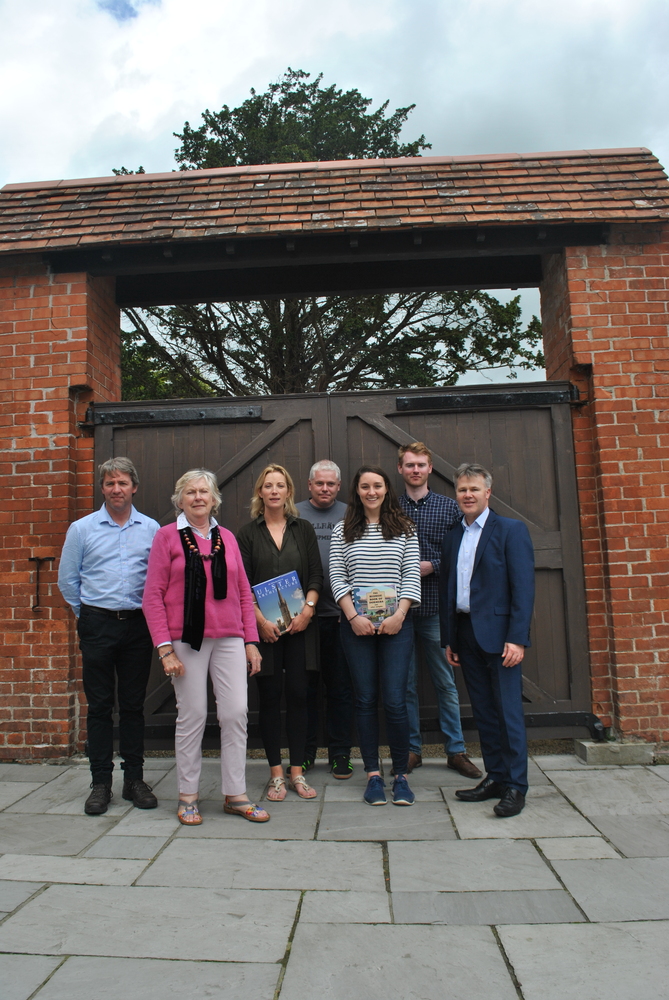 Winners of the Student Design Competition, pictured with Kevin V. Mulligan (CWF Summer School Director), Primrose Wilson (President, UAHS) and Joe Gallagher (Heritage Officer, Donegal County Council) - Emma McGarrity (University of Ulster), Steven Playford (Heriot Watt University), Katherine Baldwin (University College Dublin), Sinéad Scullion (University College Dublin, not pictured) and Chris Hamill (University of Cambridge).
I am currently studying for a Masters in Building Conservation at Heriot Watt University, this is a distance learning course, so the overall highlight really of the Summer School was to be surrounded by so many people with a shared passion for our built heritage and whilst I haven't been able to mention every speaker or everywhere we visited, I would personally like to thank the people who took the time away from their jobs, opened their homes or buildings to us and the amount of work put into the event by staff and volunteers of UAHS / IGS, and finally for the superb hospitality we received everywhere we went, I have never eaten so many buns!
Steven Playford, Heriot Watt University
View more images of the summer school on our facebook page.
The 2017 CWF Summer School was made possible through the support of Donegal County Council, Derry & Strabane Council, The Heritage Council, the Department of Culture, Heritage and the Gaeltacht, The British Council, Consarc Conservation and the Esme Mitchell Trust.