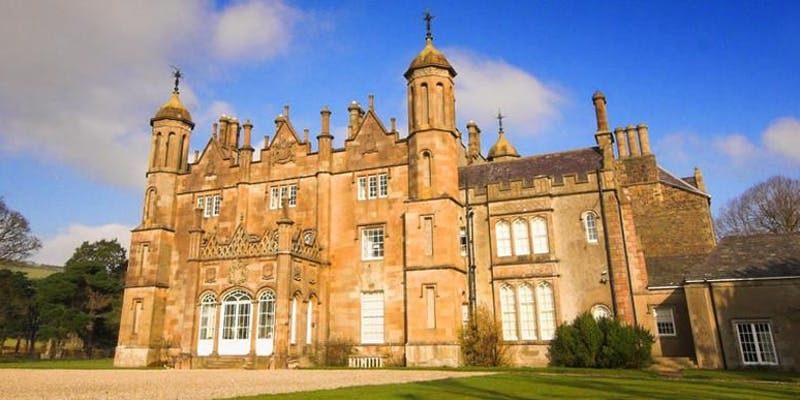 26.02.2020, 18:30 P.M.
The Society is delighted to host a lecture by Viscount Dunluce on the Glenarm Estate in County Antrim.
Glenarm Castle is the home of Viscount and Viscountess Dunluce and their family. The present castle has been in the McDonnell family since it was first built in 1636. The McDonnells have been in Glenarm for nearly 600 years and the estate has been in the family for 400 years. The building has evolved through the centuries and was substantially rebuilt in the 1820s to the design of architects William and John Morrison when it was given a 'Jacobethan' appearance.
Following a fire in 1929, apparently started by a housekeeper keeping a fire constantly lit in her bedroom to warm a featherless parrot, the exterior was rationalised with rectangular windows replacing gothic arched windows. In the main rooms, there are many fine examples of Irish furniture as well as portraits of family members from the early 17th century to the present day.
The estate once extended all the way up the coast of County Antrim to Dunluce Castle, Ballycastle and beyond. Now it is almost entirely limited to the land that sits within the walls of the castle demesne. The demesne, which was once a deer park, is now a working estate consisting of forest, farmland and fishing along the five mile long Glenarm River.
The Viscount has opened the walled garden to the public. Redesigned by Catherine Fitzgerald, daughter of the late Knight of Glin, it is now a popular tourist attraction with a shop and café. Originally created to supply the castle with its fruit and vegetables, the walled garden is now filled with exciting flowers and specimen plants. The garden is open from Easter, when visitors can see the displays of spring bulbs along with the apple and pear blossom, right up until the end of September when the garden is still in bloom with rich displays of herbaceous plants.
Viscount Dunluce will provide an insight into the heritage as well as the day to day workings of a successful estate in the north of Ireland.
Details
The lecture will be delivered at the central London office of Donald Insall Associates, located at 12 Devonshire Street, W1G 7AB. Doors will open at 6.30pm, with wine served before the lecture begins at 7pm. The lecture will last approximately 1 hour, with a further 10-20 minutes for questions.
For further information, please contact the event organiser:
Stuart Blakley - stuart.blakley@taylorwimpey.com
Tickets
Get tickets by visiting our store below. Ticket sales are powered by EventBrite.
Buy Tickets