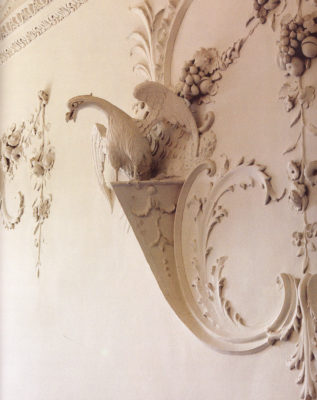 12.03.2018, 13:00 P.M.
About the Talk
Ireland's grandest country house, Castletown, County Kildare, was designed three centuries ago in 1718. From the beginning it was beloved by a succession of remarkable women, all of whom left their stamp on the building. Join us to hear Rober t O'Bryne
talk about Castletown's chatelaines, from Katherine Connolly
who first lived their with her husband, Speaker Thomas Connolly
to Mariga Guinness, co-founder of the Irish Georgian Society,
who helped save Castletown for the nation fifty years ago.
About the Speaker
Robert O'Byrne is one of Ireland's best-known writers and speakers on the country's fine and decorative arts. He is the author of more than a dozen books, including Luggala Days: The Story of a Guinness House, Romantic Irish Homes and The Last Knight: A Tribute to Desmond FitzGerald, 29th Knight of Glin. 
For more information, please download the invitation to this event by clicking here. 
This event can be booked by returning the booking form available here.