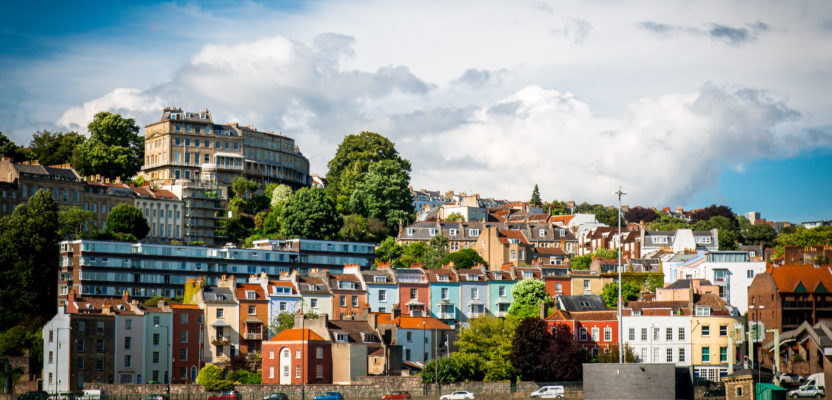 07.09.2018, 00:00 A.M.
Bristol, for long England's biggest city and port after London, has wonderful architecture of all periods which deserves to be at least as well known as its neighbour and rival Bath. IGS London Member Stephen Grey-Harris has arranged a very comprehensive tour for us: two days exploring Bristol and finishing with an expedition to two superb local country houses, Tyntesfield and Clevedon Court.
Unlike most of our tours, we are allowing members to book accommodation to suit their own needs. However, we have also booked rooms in a convenient hotel in Clifton for those who wish to stay with our group. We are also happy to cater for members who would like to join just part of the tour.
Our programme, currently being finalised, is as follows. On Friday we will lunch at the Clifton Club, the oldest members' club in the city. After lunch the club archivist will show us the Club, housed in a fine former hotel and Assembly Rooms of 1807. This will be followed with a visit to the Merchants Hall, a Victorian mansion with fine interiors, headquarters of the famous Merchants Society.  Dinner on Friday will probably be at the iconic Avon Gorge Hotel, overlooking the Clifton Suspension Bridge.
On Saturday morning we start with a visit to the Red Lodge Museum and the Wigwam, home of the Bristol Savages since 1912. We them take a walk in central Bristol, an incredibly rich cityscape. After the atmospheric Christmas Steps (street), we will see numerous fine buildings from the 16th to the 20th centuries, all within easy walking distance, with a coffee stop in a 17th-century pub. We then take to the water, with buffet lunch on board, as we cruise through the harbour that was so important to Bristol's history. We will finish the day with a visit to either the Georgian House, a fine recreation of a 18th-century slave-owner's house, or the Victorian Mansion House, home of Bristol's Lord Mayor. Dinner at your leisure with recommended restaurants in Clifton. 
On Sunday we will walk across Brunel's famous Clifton Suspension Bridge, and visit its museum. After seeing the Clifton Rocks funicular railway, we will visit the Clifton Observatory, with its great views over Bristol. Taking a coach, we will view Vanbrugh's Kings Weston House and Nash's cottages ornés at Blaise Hamlet. After lunch, we will visit Clevedon Court, a remarkable medieval manor house, owned by the National Trust but still the family home of the Elton baronets, since 1709. This will be followed by the Gothic-Revival Tyntesfield, one of the best Victorian houses in the country. Surviving remarkably intact with all its contents till 2001, it was rescued by the National Trust.
Stephen Grey-Harris will lead our tour, with assistance from Robert Jennings. Stephen is a lifetime resident of Bristol and is arguably the best dealer in jewellery and antique silver in the west of England. He has used his unrivalled local knowledge and connections to arrange our tour, including enlisting uniquely well-qualified local guides.
The tour will start at 1pm on Friday and finish about 5.30pm on Sunday, and will involve a mixture of walking and taxis. The cost of the full tour is £280 per member (£230 for YIG members and £300 for non-members), to include all visits, travel on the tour, three lunches, one dinner, drinks at some meals, and morning coffee on two days. If you would like to book, please return the attached form to Robert Jennings, 28 Elmfield Road, London, SW17 8AL with your payment (robertbpjennings@btinternet.com)
For more information, please download the programme and application form here.